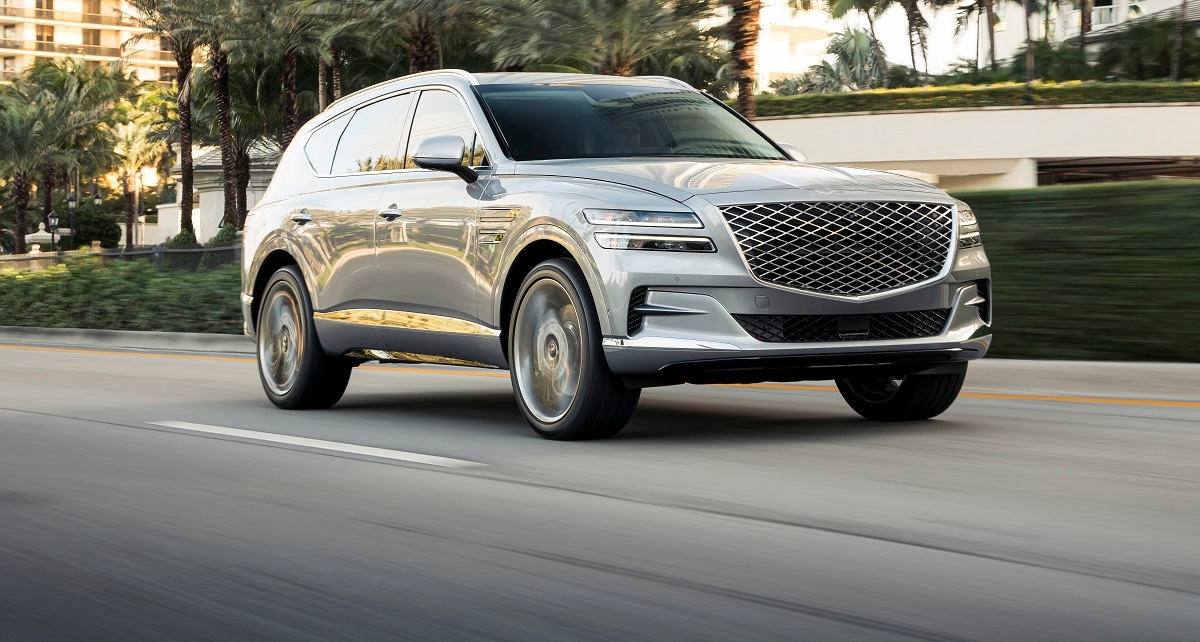 Genesis GV80
Coming Soon to Irving, Texas
Shop GV80
Introducing the First Luxury SUV from Genesis: The Genesis GV80
The Genesis luxury lineup already features a trio of impressive models that deliver a great range of high-end driving experiences. One thing that their lineup didn't offer though, was a luxury SUV. That's all about to change with the introduction of the Genesis GV80. This full-size luxury SUV is coming to Genesis of Irving, and we're thrilled to show everyone from Fort Worth to Plano what the GV80 has to offer.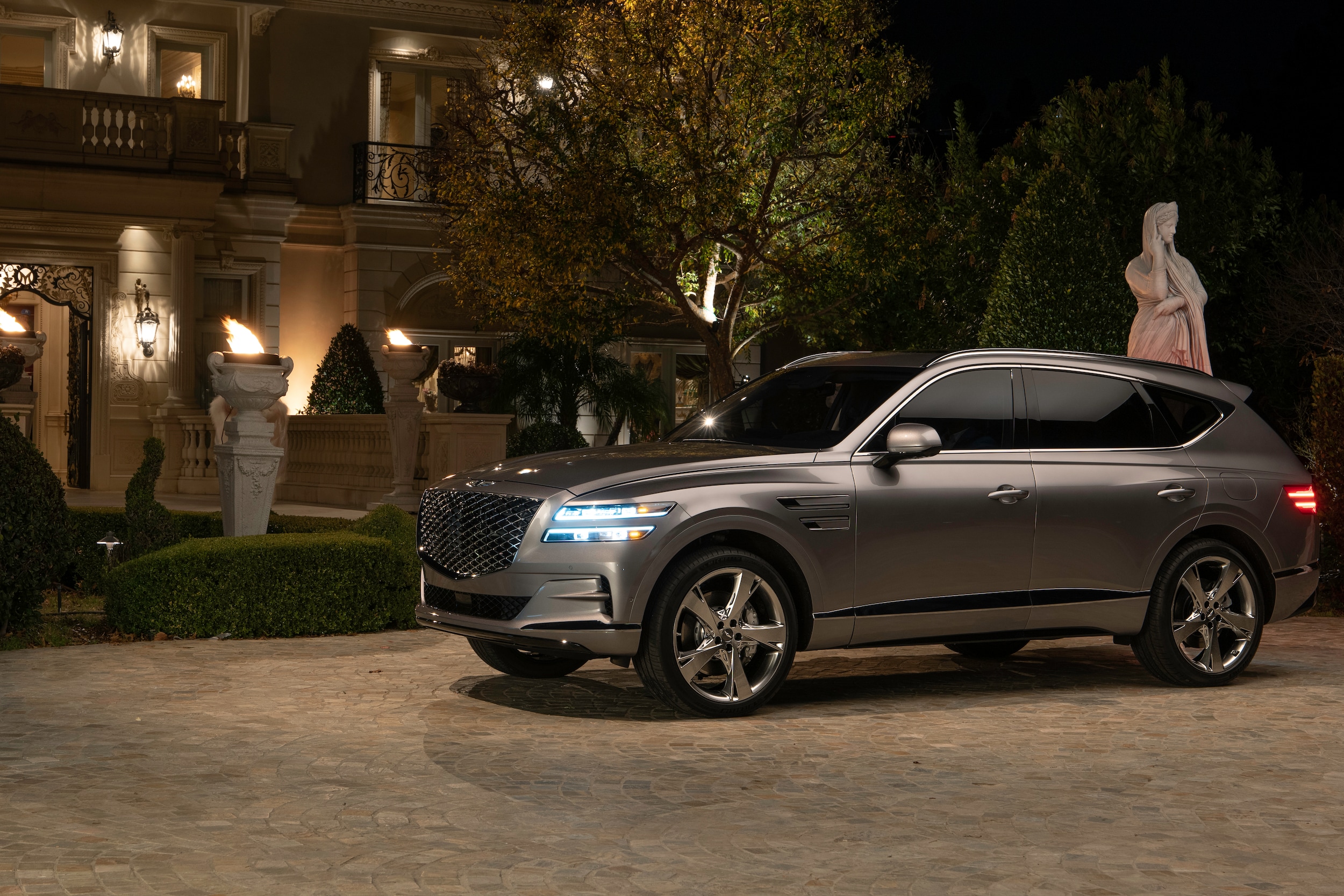 Impressive Luxury
When you hear the term 'luxury SUV', a certain experience comes to mind. The Genesis GV80 uses that as a baseline and goes even further to give Dallas drivers a premium SUV experience that rivals even the most top-line models. Your luxury experience starts with premium leather upholstery wrapping the seats, dash, and door trim. You'll love the supple feel and classy look, and things just get better from there.
For instance, those premium leather seats can be both heated and ventilated to give you the ideal level of comfort no matter the conditions. When the Texas heat is roasting everything around you, ventilated seats will ensure you stay cool behind the wheel. The four-zone automatic climate control helps both you and the rear seat passengers stay comfortable no matter what, while the power panoramic moonroof provides you with a beautiful view of the sky above.
Other touches such as real wood inlays and ambient interior lighting round out your high-end experience with a true attention to detail.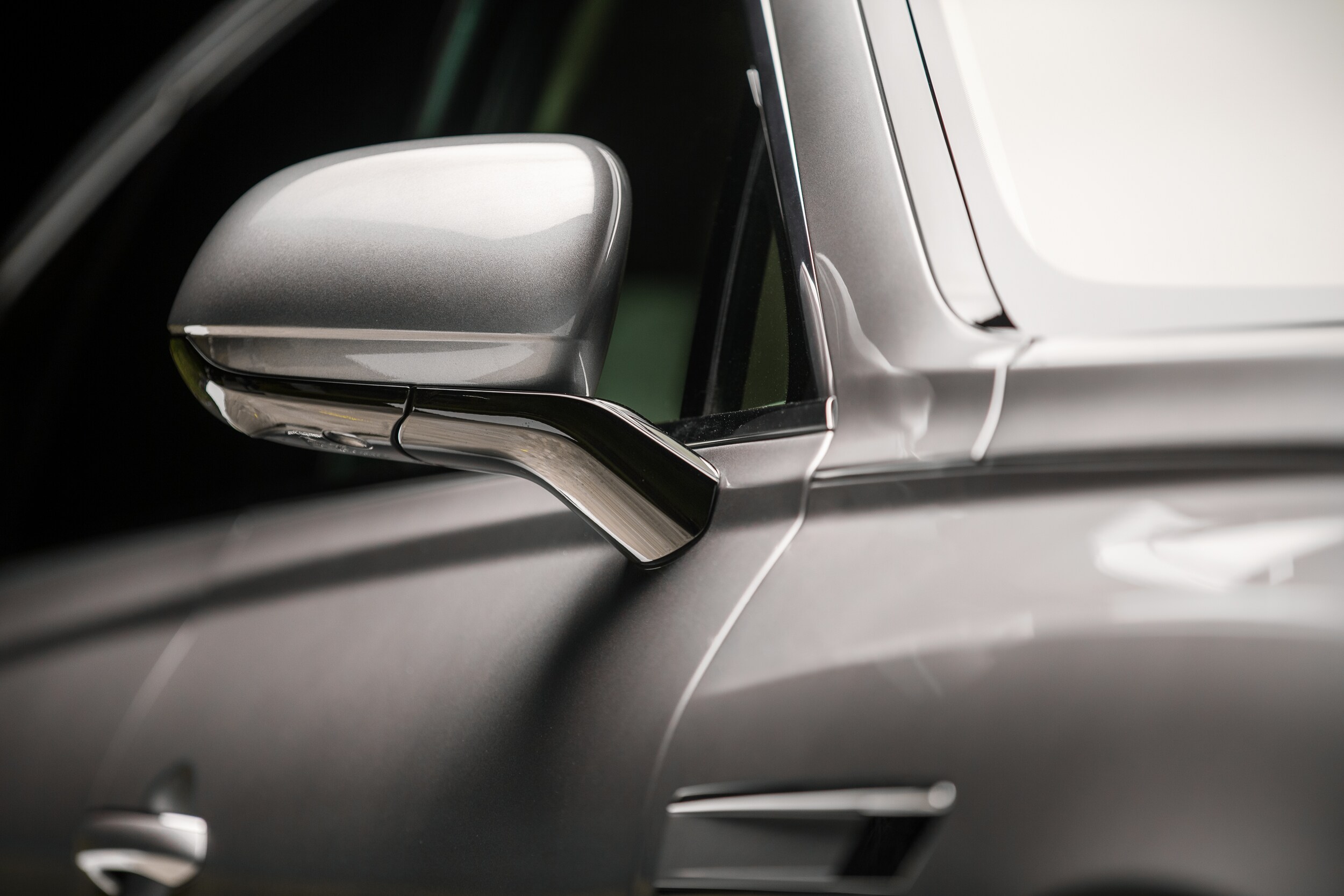 Incredible Convenience
With remote start, you can get a head start on beating that Texas heat with your new Genesis GV80. Simply start the engine using your keyfob and you'll be giving your climate control system a head start on cooling off your interior.
Once you're behind the wheel, the heads-up display puts the most important information you'll need between the dash and the windshield for easy viewing without taking your eyes off the road. You'll see your speed, any relevant road sign information, and even navigation instructions on the HUD so you can stay better focused on the road ahead.
Built-in Apple CarPlay and Android Auto technology make it easier than ever to stay connected while you're on the go. These apps will mirror your smartphone to the infotainment display with the same icons and symbols you already know. You can even access third party apps such as Spotify, WhatsApp, and Pandora, giving you a complete smartphone experience. Voice recognition means you can use your smartphone to its fullest without ever picking it up, including responding to text messages.
Keeping your phone charged is a breeze as well, thanks to the wireless phone charging pad you'll find in the center console. Simply drop your phone here and it will begin charging automatically, and you'll never have to clutter your interior with messy cables ever again.
The new GV80 will also come with the lauded Smart Park feature, which allows you to slip your full-size SUV into tight spaces using the keyfob, so you can get out and not worry about dinging your doors on the cars around you.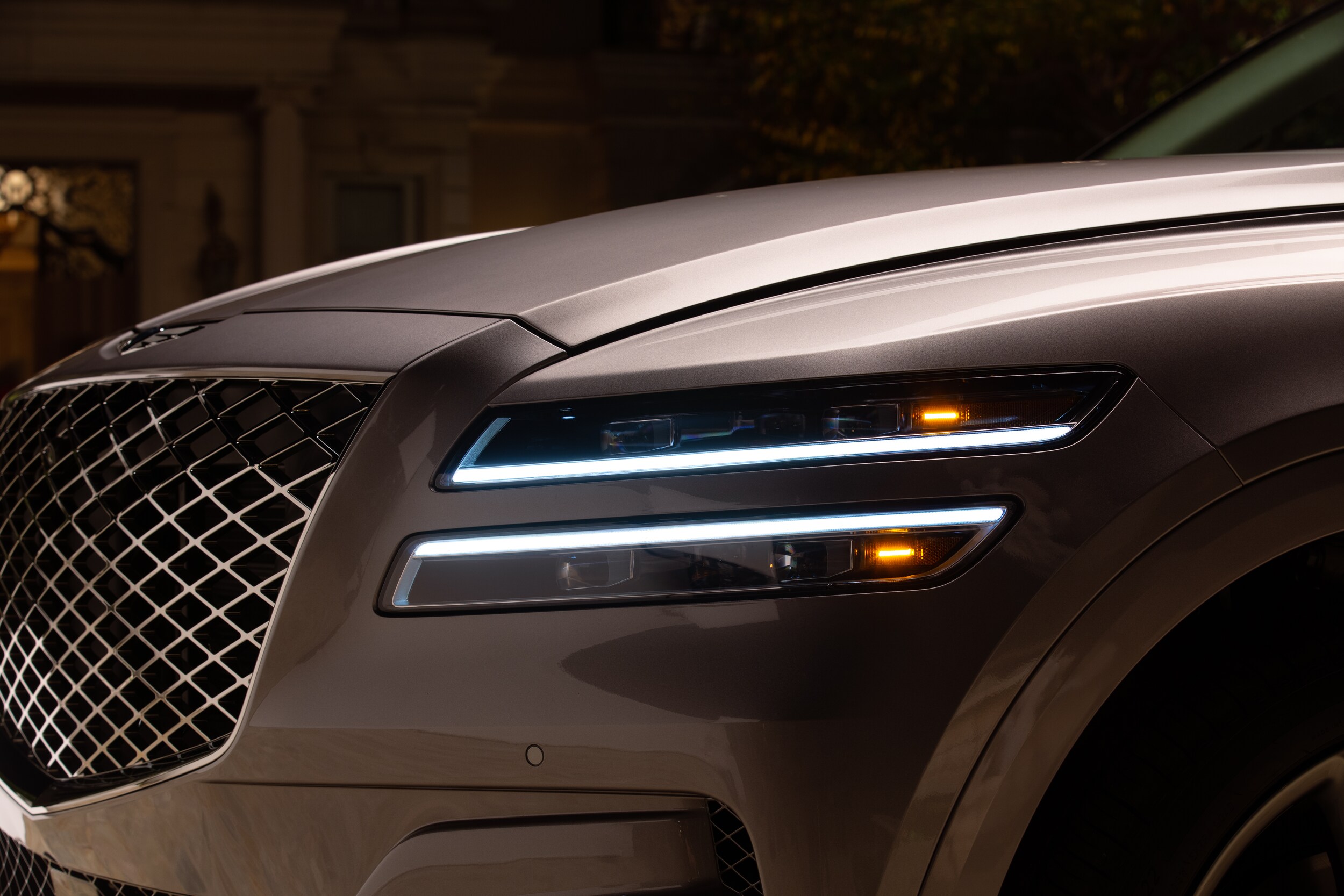 Performance
With a choice of two turbocharged engines and all-wheel drive capability, the new Genesis GV80 brings plenty of punch to your big family adventures. The 2.5-liter four-cylinder turbo can be exchanged for a 3.5-liter twin-turbo V6 when you want the extra power, while intelligent all-wheel drive helps you deftly manage slippery situations.
Safety Tech
With advanced safety features such as forward collision alert, automatic emergency braking, adaptive cruise control, and lane keep assist, the Genesis GV80 truly goes the extra mile to give you extra confidence while you drive.
Visit Our Dealership Today!
If you're ready to see all that the Genesis GV80 has to offer, visit our dealership today!